Handmade imported Silk cusion covers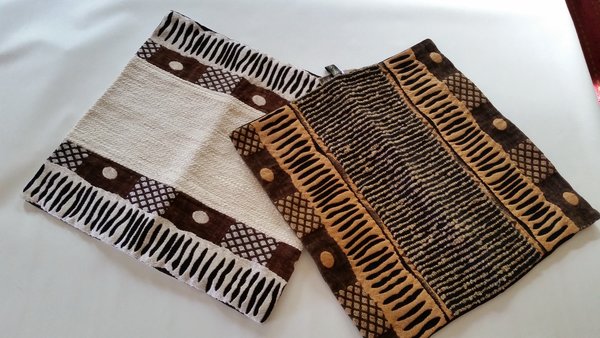 Handmade imported Silk cusion covers
Beautiful silk cushion covers. Processed from silkworm and Mupani worm cocoons and handwoven by artisans on the silk farm of Africa Silks in South Africa. These are really stunning pieces and genuinely hand made. Backing is cream or black cotton with an opening to insert a cushion.

There are 3 small covers - 1 brown with mudcloth design,1 cream and black and 1 black and brown stripes as shown on the picture 2. Each about 13.5" x 13.5"
2 Medium size covers, 1 brown and 1 cream as shown in picture 1. Size 17" x 17"